Exhibitions
2018 Gallery Scandinavia. Stockholm. SWEDEN
2018 "Idol" 1503 Museum of Art. Beijing. CHINA
2018 "Unbounded". See Art Museum. CHINA
2017 Affordable Art Fair. Stockholm. SWEDEN
2017 Galleri Flesser. Bastad. SWEDEN
2016 Moderna Museet. Malmö. SWEDEN
2016 Gallery Scandinavia. Stockholm. SWEDEN
2016 Gallery Scandinavia. Goteborg. SWEDEN
2016 Galeria La Musa Art. Panama City. PANAMA
2015 Under Construction HAG. Eindhoven. HOLLAND
2015 Artistry & Co Gallery. Panama City. PANAMA
2014 Gallery Scandinavia. Goteborg. SWEDEN
2014 Alliance Françoise. Panama City. PANAMA
2014 Pop International Galleries. New York. USA
2013 Weil Art Gallery. Panama City. PANAMA
2013 Galleri Scandinavia. Goteborg. SWEDEN
2012 De K. Ann Westeiderplassen. Aalsmeer. HOLLAND
2012 Galerie Sous-Terre. Lithoijen. HOLLAND
2012 Vasa Konsthall. Goteborg. SWEDEN
2011 De K. Van Het Oosten. Nijverdal. HOLLAND
2011 Gallerie Beseda. Ostrava. CHECH REPUBLIC
2011 Galleri Scandinavia. Goteborg. SWEDEN
2010 Hürtig / Kany Gallery. Copenhagen. DENMARK
2010 Black Pop Art Gallery. Copenhagen. DENMARK
2010 Galleri Scandinavia. Goteborg. SWEDEN
2009 Vasa Konsthall. Goteborg. SWEDEN
2008 Sala Fundacion Caja Vital Kutxa. Vitoria. SPAIN
2008 Galleri Scandinavia. Goteborg. SWEDEN
2008 Gallery (st)ART.Antwerpen. BELGIUM
2007 "Kunst og Handverk messen". Lillestrom. NORWAY
2007 artnordickunstformidling. Halden. NORWAY
2007 "Affordable Art fair". Amsterdam. HOLLAND
2007 Fredrikstens Fastning . Halden. NORWAY
2007 Galleri Scandinavia. Goteborg. SWEDEN
2007 Hotel Termes. M. del Camp. Tarragona. SPAIN
2007 Centro Cultural Tomas y Valiente. Madrid. SPAIN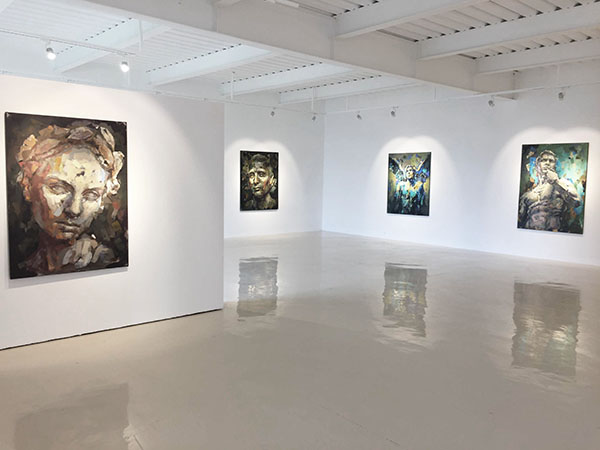 Beijing
1503 Museum of Art is the first public art facility built in this well-recognized contemporary Chinese art village 45 minutes drive out of Beijing city. With around 4000 artists living in Songzhuang area by 2008, this Art Museum provides a platform for local community.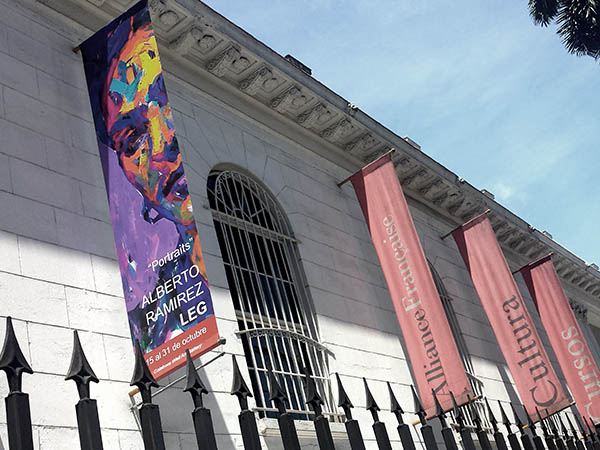 Panama City
Alliance Française is an international organization that aims to promote the French language and culture around the world. Created in Paris on 21 July 1883 under the name Alliance française pour la propagation de la langue nationale dans les colonies et à l'étranger its primary concern is teaching French as a second language and is headquartered in Paris. In 2014, the Alliance has 850 centers in 137 countries, on each inhabited continent.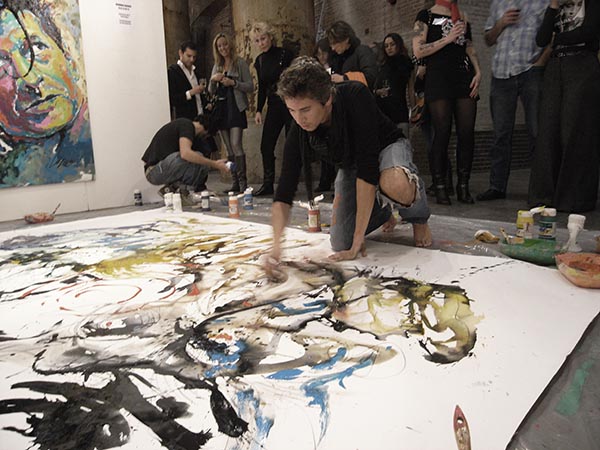 Amsterdam
The Affordable Art Fair is an international, contemporary art fair held in different cities around the world. First launched in Battersea Park, London, England, in 1999, the Affordable Art Fair is now an international event taking place in several cities across the world including London, Bristol, Amsterdam, Brussels, Milan, Hamburg, Stockholm, New York, Hong Kong and Singapore.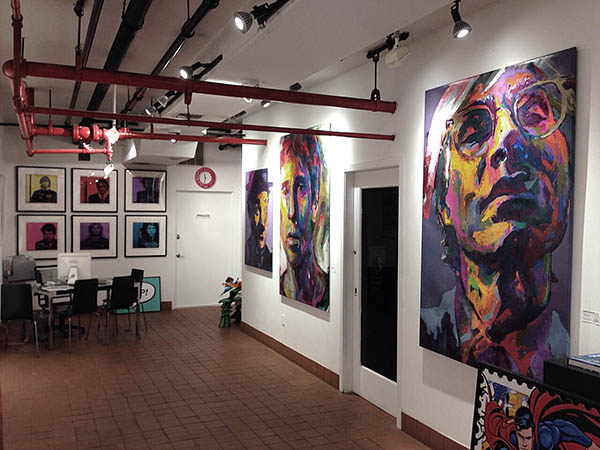 New York
Founded in 1997 by Jeff Jaffe, Pop International Galleries – aka "The Pop Gallery" – is an exciting art gallery on West Broadway in the heart of SoHo, in New York City. Pop International specializes in Pop Art, Urban Art and art and photography that is derived from, or influenced by, popular culture.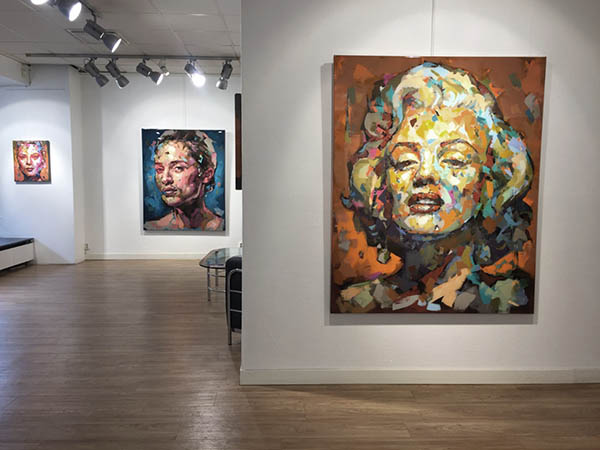 Stockholm
Galleri Scandinavia was founded by Inga-Lisa and Arnold Lindblom in the early days of 1972. Today our galleries are run by Håkan, Michael and Daniel Lindblom. the second and third generation. Michael, following his fathers footsteps left the gallery in Gothenburg after working there for 10 years to open up his own branch of the family business in Stockholm. Since the beginning of 2018 our Stockholm venue is located at Grev Turegatan 3 in Stockholm. One of the more prestigious addresses a gallery could have in Swedens capital.