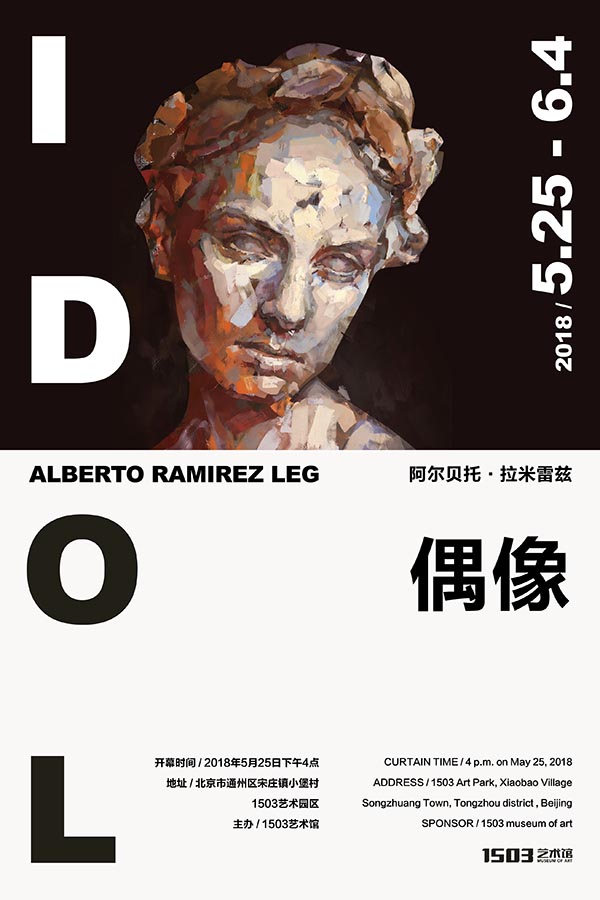 Established models of learning are determined by the examples of other human beings, in which society deposits its references.
'Idolum' aims to reflect on the educational values ​​of today's society. The traditional ones have been displaced by a serie of new references: artists, sports stars, reality show characters … lacquered with happiness based on success.
The need to sell products and services without resting is only supported by this type of characters, raised to the category of myths as in its day it happened with the ancient civilizations.
The artist Alberto Ramírez represents this reality with a series of portraits of iconographic characters of popular Western culture – musicians, actors or sportsmen – as statues of Greek and Roman mythology, as Christian gods.
'Idolum' wants to reflect on the fact of the alteration of values ​​in current Western society, where people who dedicate their lives to reflecting on philosophical thought, on creativity, have been relegated to a second term in the drawer of the "I forget."
In other times, masters such as José Saramago, José Luis Sampedro, Jorge Bucay or Gabriel García Márquez, would have been the reference for the new generations.
In a global world where communication is the new weapon of thought, we are losing the battle of transmitting values, living honestly. For the first time in the history of humanity, we do not have the security of what message is transmitted to the new generations.