Exhibition Pop International Galleries – NY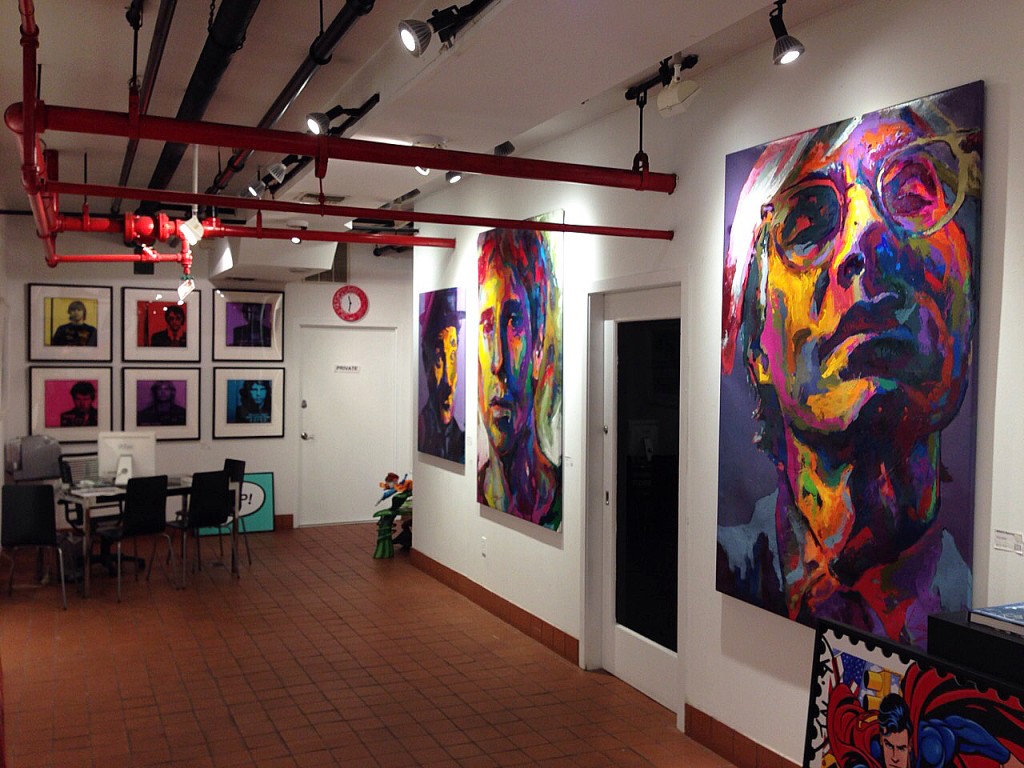 New York
Founded in 1997 by Jeff Jaffe, Pop International Galleries – aka "The Pop Gallery" – is an exciting art gallery on The Bowery at the junction of Spring Street in New York City. Pop International specializes in Pop Art, Urban Art and art and photography that is derived from, or influenced by, popular culture.
Pop International fills a much needed niche in New York, as it is the only street level gallery in the famous neighborhood with this special, fun and important focus. The diversity and depth of Pop's inventory makes it a great springboard for younger people to begin collecting, while serving as a dynamic source for more seasoned and experienced collectors.
While The Pop Gallery has grown into a thriving business since its inception, Jeff firmly believes that a strong educational component is vital to the nurturing of all types of collectors. Events at the gallery often include guest lectures and discussions, screenings and slide shows as well as charitable tie-ins, making Pop International Galleries very much a part of the community at large.
Pop International Galleries has fast become the preeminent center to make collecting art available and accessible to all types of collectors in a young, fun-filled, energetic environment.